Holidays in Perpignan
Welcome to the "Centre of the World" according to Dali.

A former capital of the Kingdom of Majorca, this southern city boasts its Catalan colours.
Its Palace of the Kings of Majorca or royal palace and its citadel, now a military barracks, dates from the 14th century and overlooks Perpignan.

From the top of the Tribute Tower, a splendid view of the Roussillon plain to the sacred Catalan mountain: the Canigou offers itself to you.
There are still some medieval fortifications such as the Porte du Castillet and the Porte Notre Dame.
The Castillet, a medieval enclosure, built in 1368 in Baixas marble, became a prison in the 17th and 18th centuries and is now a museum. It is the main door that opens the way to the historic centre.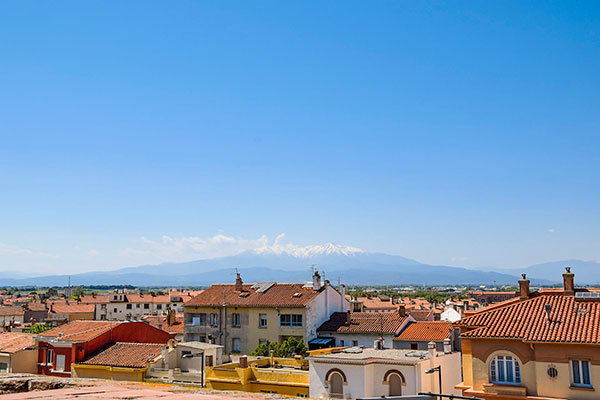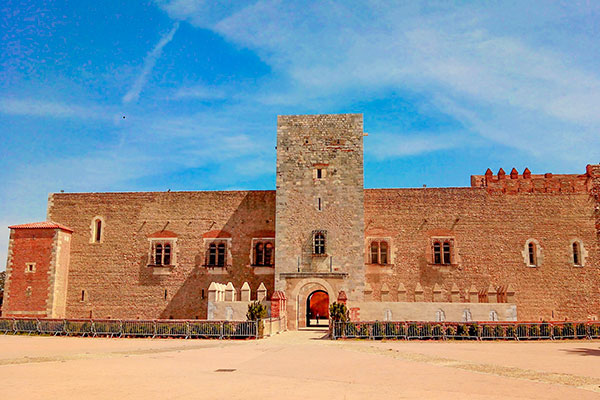 In the former Jewish Quarter, is the Convent of the Minimes, on the Puig San Jaume hill. This 17th century building, dedicated to Sainte-Marie de la Victoire, was built thanks to a few patrons and royal donations. It now houses many exhibitions throughout the year.
The cloister-cemetery known as "Campo Santo" dates from the 14th century, now owned by the city, it is the largest and oldest cloister in France that can still be visited. Entirely restored, its courtyard now hosts many musical events.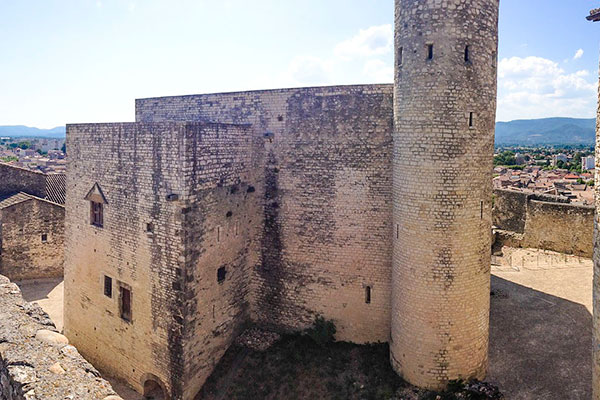 Every year, for two weeks, at the end of August and beginning of September, Perpignan organizes the international photojournalism festival: Visa pour l'image, which is an opportunity to discover the historic district. Indeed, the various exhibitions are arranged in several places, it is thus the opportunity to enter the most beautiful properties classified as "historical monuments" such as the Convent of the Minimes.

If you wish to admire some works by Pablo Picasso, D'Artistide Maillol and a collection of Catalan Gothic art, we recommend the Hyacinthe-Rigaud Museum, founded in 1820, which will open its doors to you.

Between the narrow streets with their colourful houses and old buildings, you will discover tapas bars, restaurants, shops…
Discover the surroundings of Perpignan